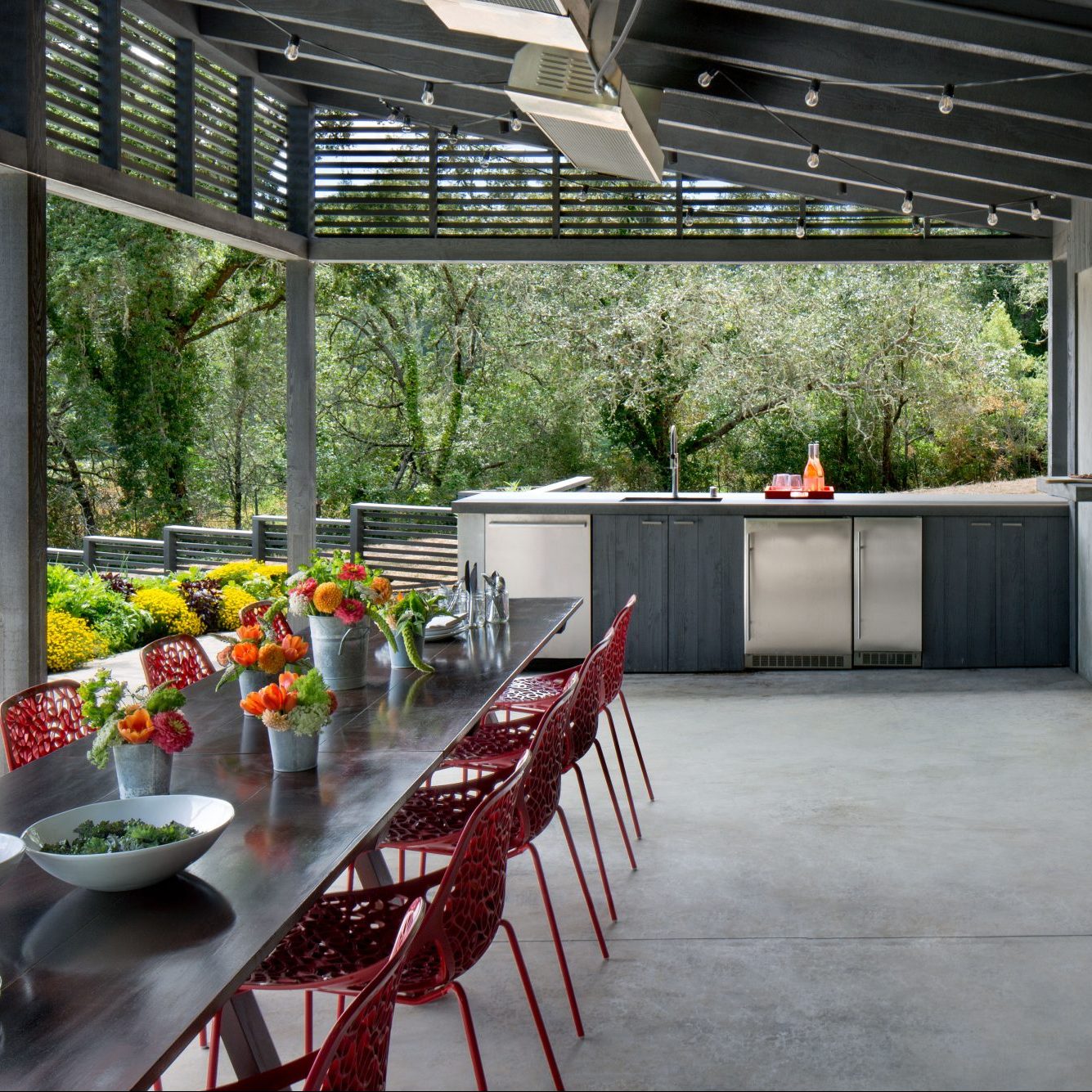 5 Ultra-Practical Outdoor Kitchen Design Tips
The courtyard, often seen as an extension of the interior living space, while the kitchen is the focal area for food preparation. If you combine the kitchen with the yard, and bring the whole cooking process to the outdoors, the process of cooking seems to be easier and more enjoyable. So, how to design an outdoor kitchen? Here are 5 super practical outdoor kitchen design tips to give you a reason to cook in the yard.
Choose a location for an outdoor kitchen
Plan your patio space in advance and choose your favorite location to create an outdoor kitchen space. If it is a small house, you can choose a location close to the planting area as an outdoor kitchen.
You can also choose to set up an outdoor kitchen near the courtyard children's area or leisure area, and interact with children and family members while cooking.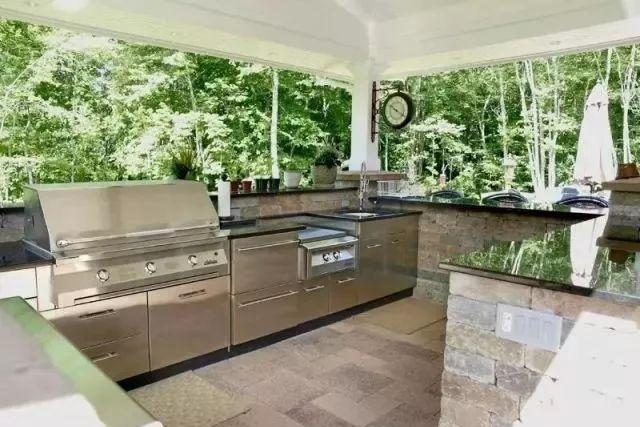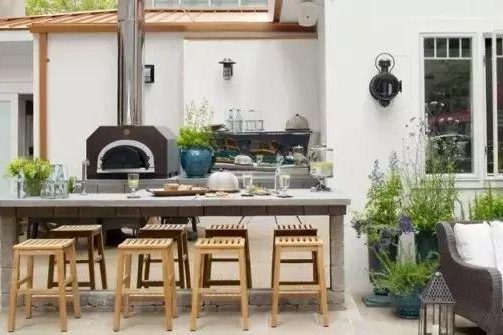 Choose durable materials
Outdoor kitchens are often used as a space for family gatherings and social gatherings. Therefore, it is necessary to do a good job of floor covering. According to personal preferences, combined with the courtyard style, choose durable materials, such as slate, brick or concrete, which can be used effectively. withstand the test of climate.
If you want to install an outdoor kitchen on a balcony patio, before building, remember to verify that the structure can support the weight of the kitchen.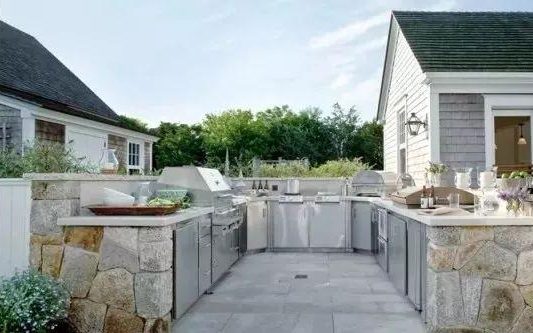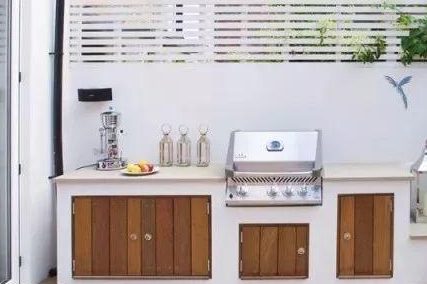 Provide storage space
Outdoor kitchens are just as important as indoor kitchens. In addition to choosing the right grill and countertop, consider storage and other kitchen essentials, such as garbage disposal, recycling bins, and storage cabinets.
Don't want to go back and forth from the indoor kitchen to the kitchen utensils every time, be sure to equip the outdoor kitchen with cabinets to store barbecue tools, utensils, plates, etc.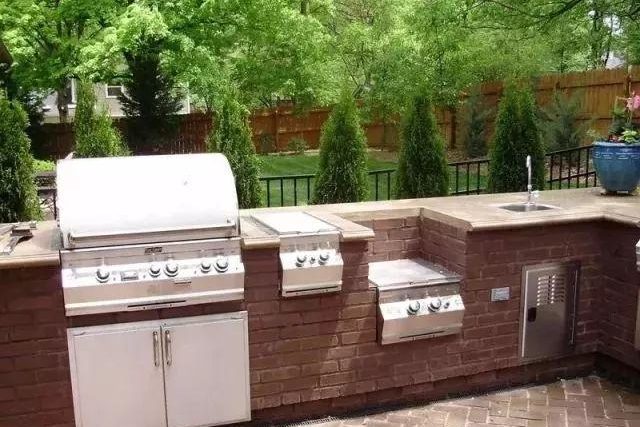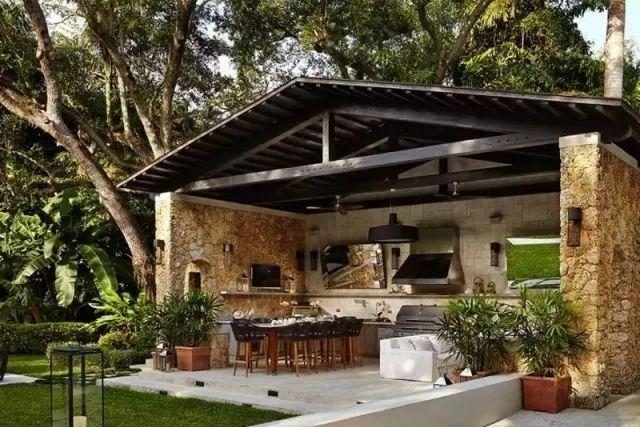 Add entertainment
Outdoor kitchens can also be designed as a family's favorite dining spot. Fill in the barbecue area and bonfire area that is difficult to achieve in the indoor kitchen, and then match it with beautiful lighting to create a romantic atmosphere.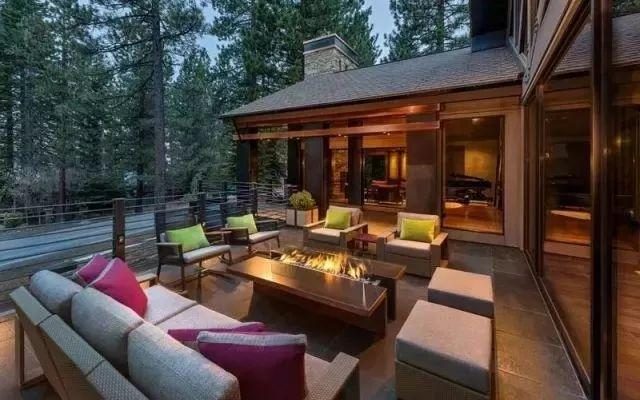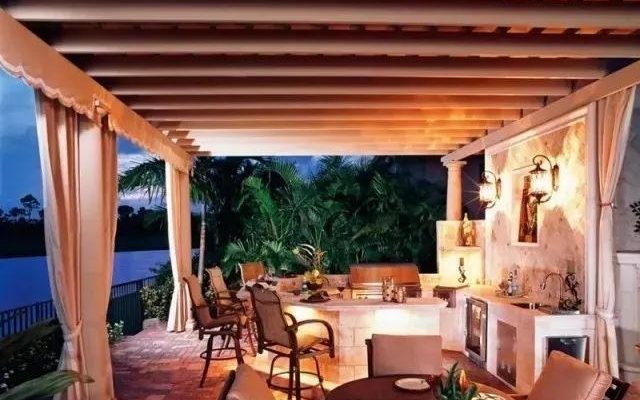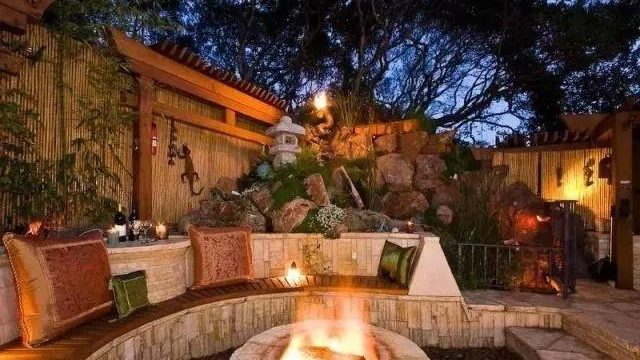 Plant a few pots of commonly used "seasonings"
Outdoor kitchens provide a place to enjoy outdoor activities, so that enjoyment is not only about eating, but also about cooking.
Plant some materials commonly used in cooking, such as onions, garlic, leeks, tomatoes, peppers, etc., in the corner of the courtyard, which can be used directly when cooking, which is green and healthy.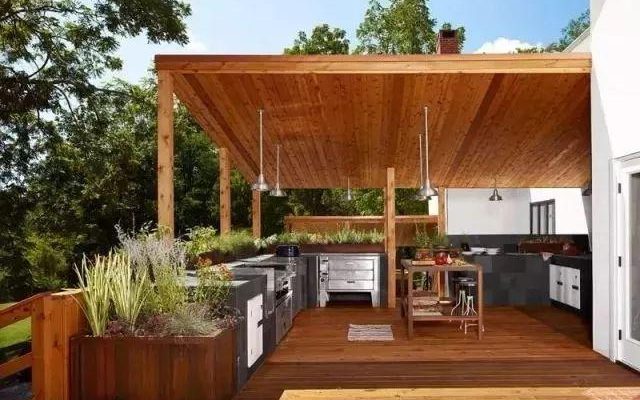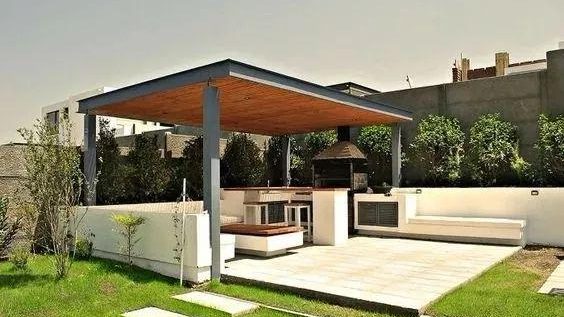 It would be nice to have an outdoor kitchen! Make your patio funky and inviting, and build one if you like.
The aijolighting website will continue to provide you with creative designs.