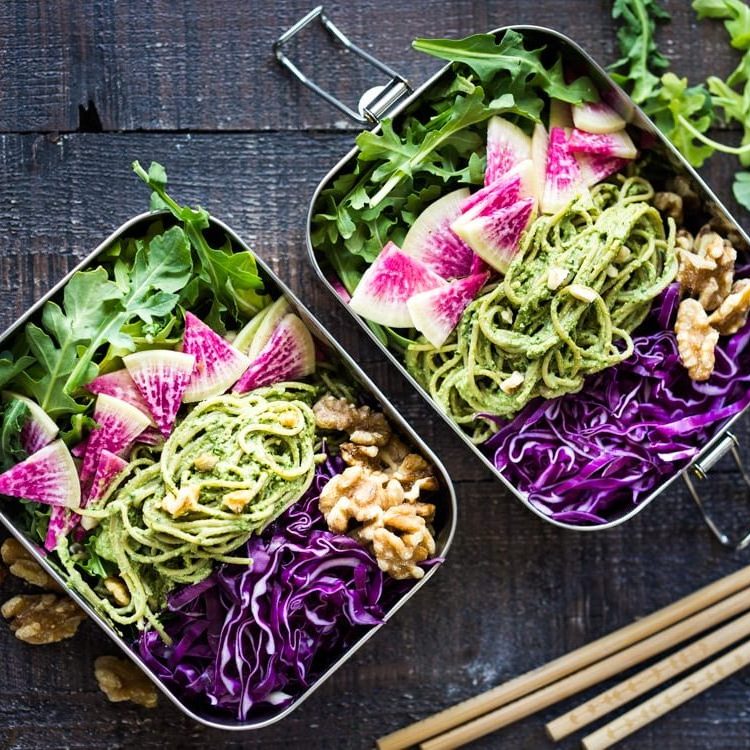 Healthy and delicious lunch ideas for you
There's nothing more nutritious than giving our bodies real nutrition—fresh, nutrient-dense fruits and vegetables can keep us energized and nourished, especially during a busy work week.
Healthy and delicious lunch ideas
Fresh Spring Rolls with the Best Peanut Sauce! These fresh vegan spring rolls can be made ahead and stored in the refrigerator for healthy meals and packable lunches on the go! Peanut butter is divine.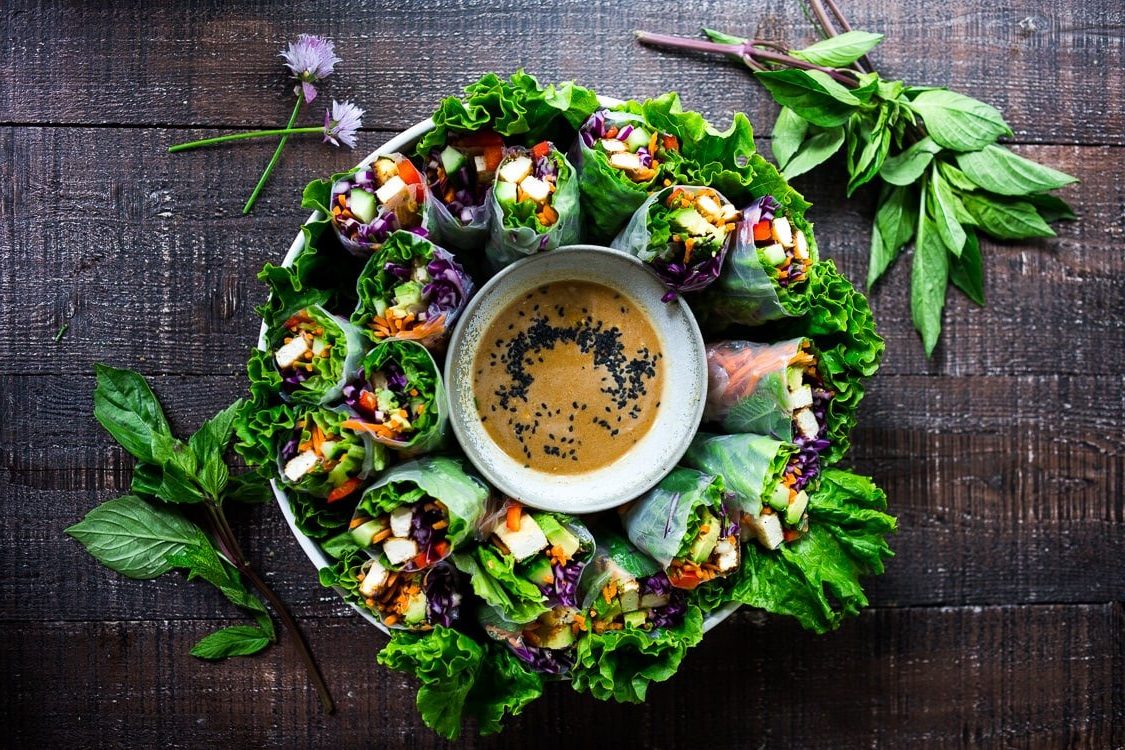 This Rainbow Chopped Salad is crunchy, colorful and nutritious! Tossed with a lemongrass Greek yogurt sauce, it's easy to make and easy to adapt. Perfect for meal prep, this salad will keep for up to 4 days in the refrigerator.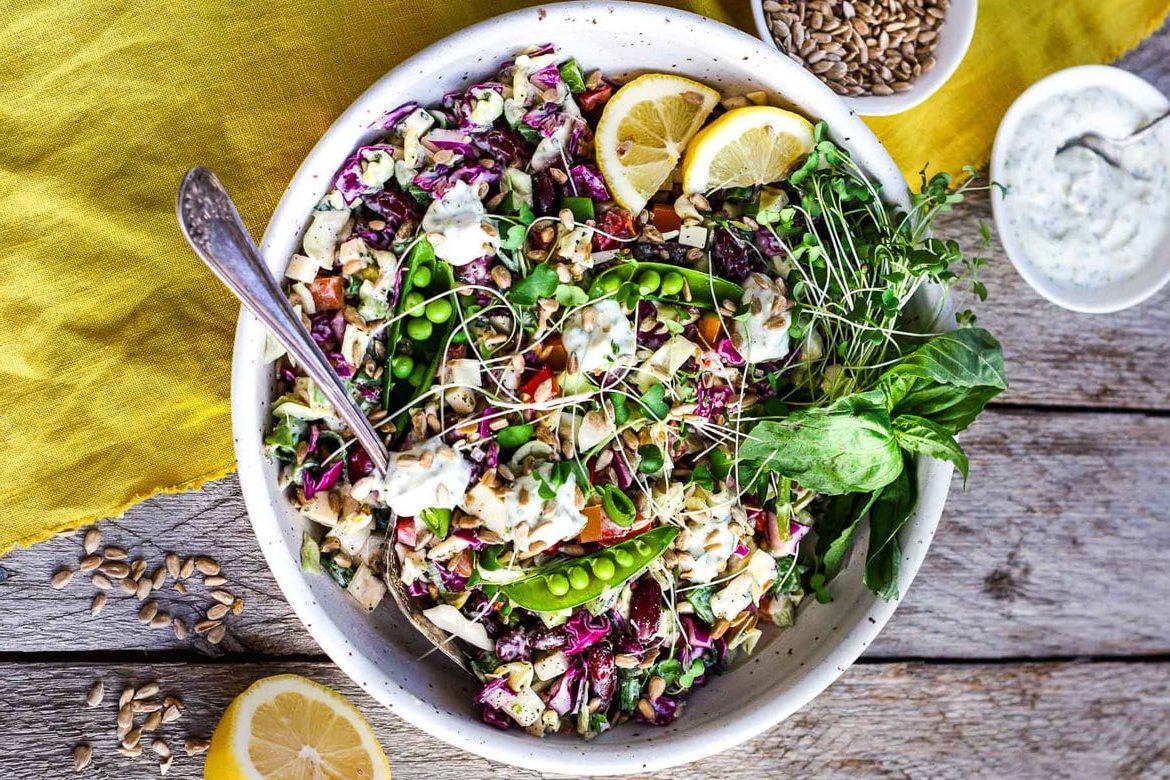 Nutritious Spirulina Sea Salad is a pure superfood for the body. This healthy salad is made with kelp noodles, fresh vegetables and a delicious spirulina dressing, keep it vegan or add ahi or smoked salmon!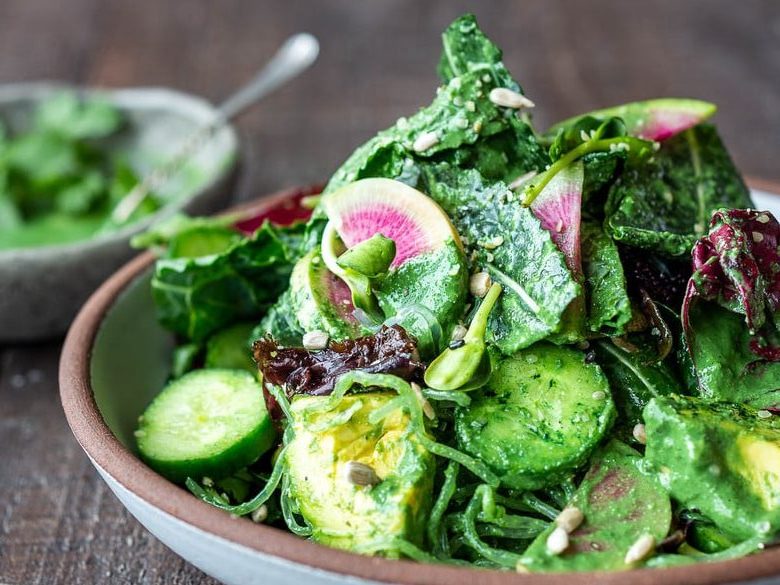 This Tuscan White Bean Tuna Salad with arugula, radishes, tomatoes, and a simple vinaigrette is high in protein and low in carbs. Packed with healthy veggies, this is a quick and healthy lunch recipe made with ingredients you probably already have in the pantry! Add more white beans to tuna for an easy vegetarian option.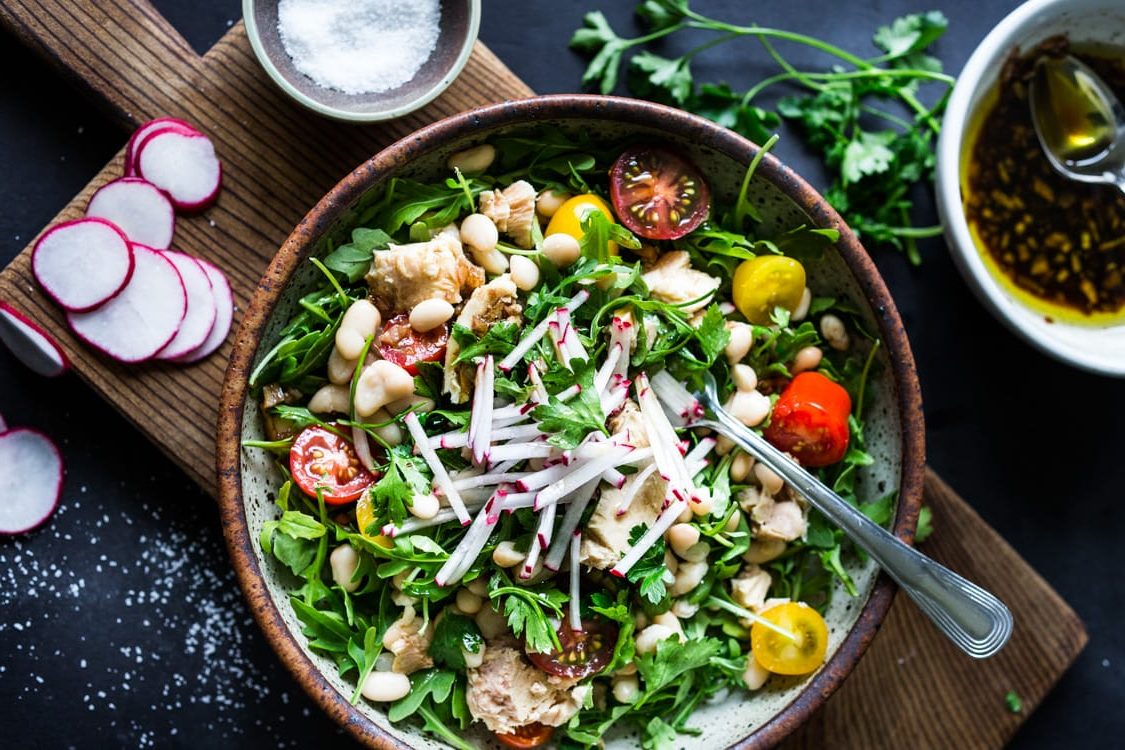 Spring Goddess sandwich (or wrap), made ahead, slaw with chopped chickpeas, crunchy carrots and radishes, cucumber, avocado, and sprouts. Vegan and gluten-free adaptable! A quick and healthy lunch!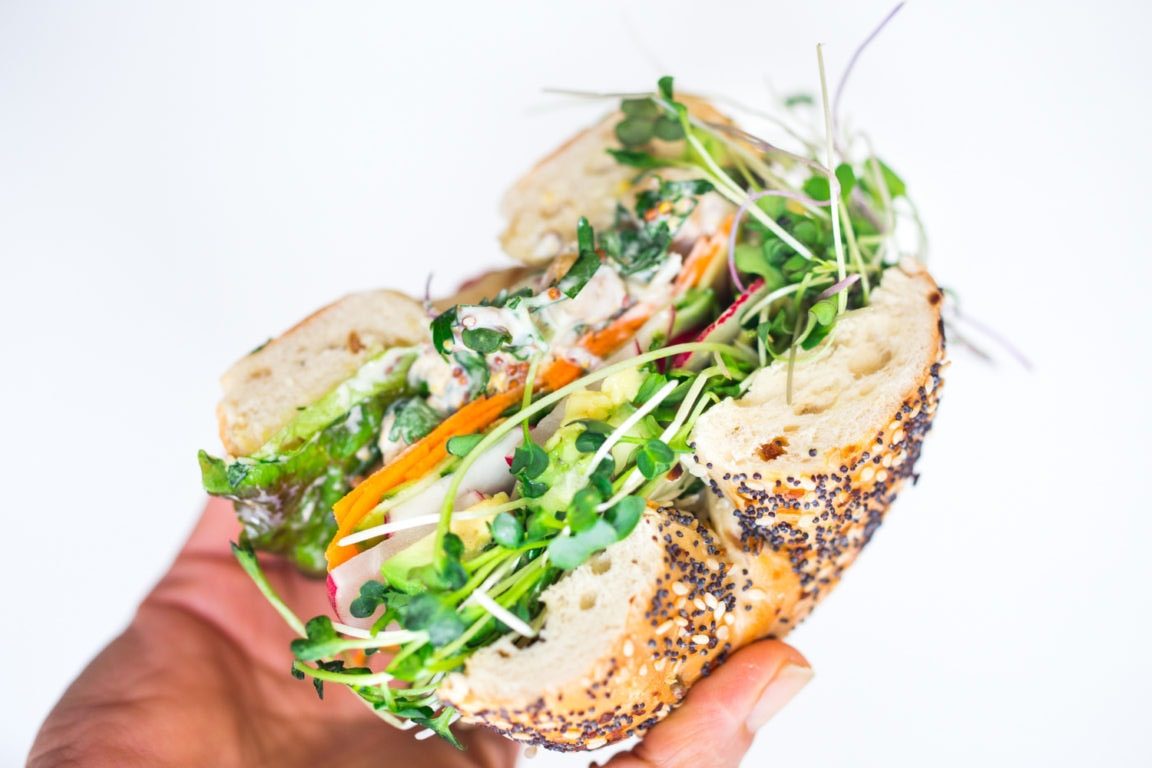 Superfood Walnut Pesto Noodles with Healthy Veggies – A delicious healthy pasta salad that you can pack and make ahead!
Thai Peanut Sauce Noodle Salad – A delicious vegetarian pasta salad with the best peanut sauce ever! Loaded with lots of healthy veggies, keep this gluten-free with rice noodles. Make a big batch for a busy week!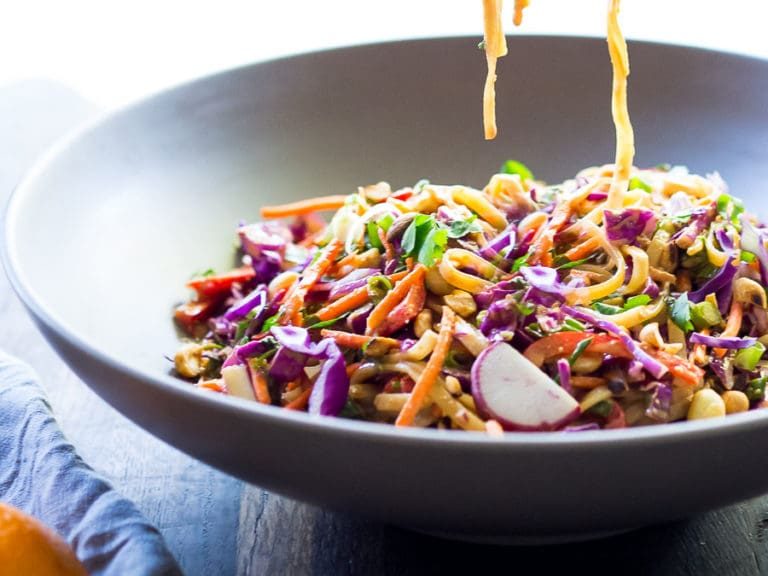 Winter Bliss Salad! This Kale Quinoa Salad with Apples, Chickpeas and Black Currants! A hearty vegetarian salad that can be made ahead – perfect for potlucks, parties or midweek lunches!